You are here
Back to top
My Father's Smokehouse: Stories and Recipes from Fishcamp (Paperback)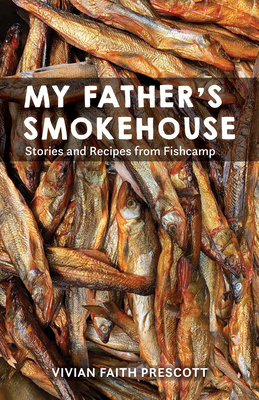 $16.99

Usually Ships in 1-5 Days
Description
---
A collection of stories, photographs, and recipes about the incredible bounty and island culture hidden in Southeast Alaska, My Father's Smokehouse vividly explores the author's way of life as she uses traditional Tlingit and S mi knowledge to care for the people and the world around her.

Located near one of the oldest Tlingit settlements in Wrangell, Alaska, is Mickey's Fishcamp, named after three generations of fishermen in Vivian Prescott's family. This is where her smokehouse proudly stands. The smokehouse holds more than just salmon--it is a symbol of the thriving Tlingit culture, of Vivian's family's perseverance. In fact, Mickey's Fishcamp carries on traditions of the family's subsistence style of living and creates new memories utilizing these traditions.

For Vivian, fishcamp is where she learned to spot spring growth on a Sitka spruce, identify the types of moss and lichens used in medicines, dry sea lettuce, and process Dungeness crabs. It is where her Elders taught her how to live with nature and respect the Tlingit culture and language, and where she continues to pass the knowledge and traditions to the next generation. Between searching for fiddlehead ferns and salmonberry plants, and hunting for deer and moose, Vivian discovered her place in the world.

A memoir of family, food, and culture interwoven with personal recipes, My Father's Smokehouse folds the reader into the beautiful landscape of Southeast Alaska from the eyes and heart of a lifelong Alaskan. Also included is a Ling t pronunciation chart created by the author to teach and preserve the language.